Arrowhead Honda

is winner of the


2016 Customer
Satisfaction Award!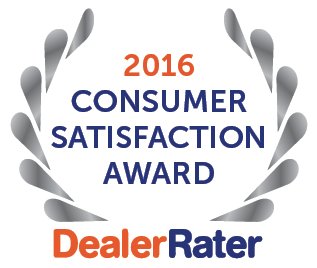 Beginning in 2016, DealerRater implemented an annual recognition program for top car dealerships in the U.S. and Canada. The Consumer Satisfaction Award is given to dealerships who display outstanding customer satisfaction based on customers' online reviews on DealerRater.
To win the Customer Satisfaction Award,
dealers must meet the following criteria:
Meet the same requirements as the Dealer of the Year program. These include:
Minimum of 25 reviews on DealerRater for the 2015 calendar year
Average minimum star rating of 4.0 on DealerRater (calculated quarterly); with 5.0 as the highest possible rating
At least one review on DealerRater per quarter during the 2015 calendar year
Must not have been blacklisted within the 2015 calendar year
The Consumer Satisfaction Awards
are given to the following:
Top 10% of U.S. franchise dealers based on their PowerScore*
All U.S. used car dealership that meet the Dealer of the Year criteria
All Canadian car dealerships (both franchise and used car) that meet the Dealer of the Year criteria
*A dealership's PowerScore is calculated using an algorithm that considers the dealership's average DealerRater star rating as well as the total number of reviews written about the dealership during the calendar year.